the POD Exclusive: Pakistan Earthquake Pictures
The POD has been given the opportunity to release exclusive photographs from the regions of Pakistan devastated by last October's powerful earthquake, courtesy of Dr. Khurram Sher, who was in the country with a Canadian relief team.
Please do not distribute or reproduce without proper credit. Thank you.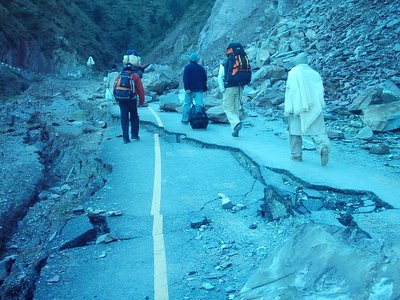 Hiking up roads damaged by landslides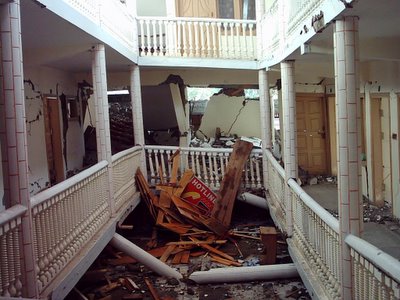 A damaged hotel. This is what used to be the second floor, now resting on the ground. Dr. Sher climbed up the steps (between the 2nd and 3rd pillars on the left) and visited what used to be the third floor. He also took advantage of whatever was left of the restrooms.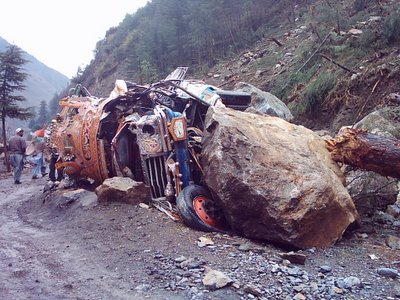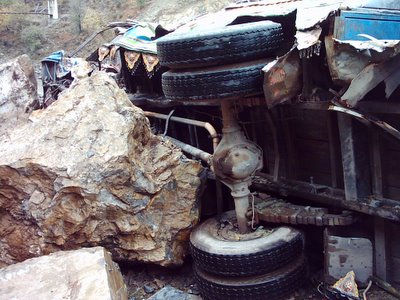 A bus that was traveling on the mountain pass when the earthquake struck.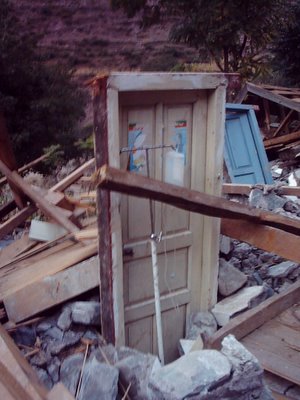 All that's left standing of a clinic. In front of the door is an intravenous pole.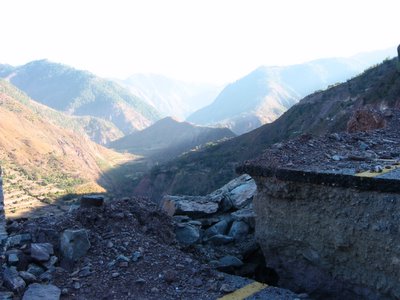 Road damaged by landslide.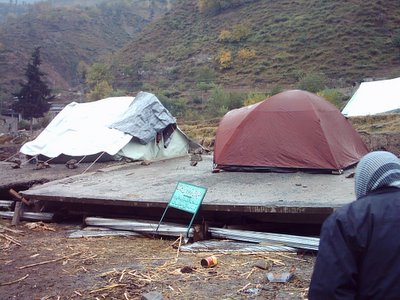 The relief team's home base - resting on the roof of a flattened store.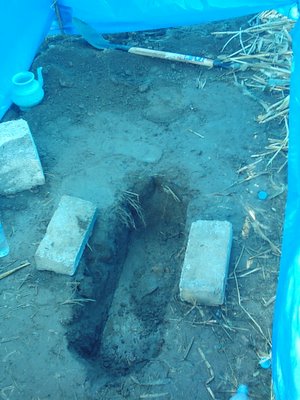 Possibly the reason why Dr. Sher took advantage of the restroom in the hotel. Here is their facility at camp.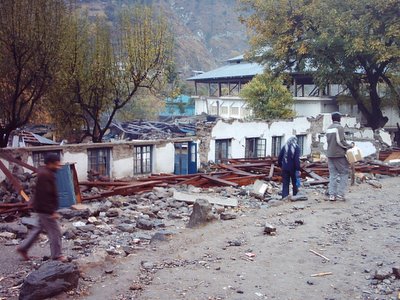 The remains of a school.
Unwanted donated clothes.